Small town USA doesn't get more quintessential than Litchfield, CT.  I am thrilled to be working with my friend Claire from @homewiththewileys to put together the perfect local holiday gift guide.  Litchfield County is a spectacular place to live; especially during the holidays.  After moving from NYC to the country almost 2 years ago; I have taken advantage of the hamlets that make up the NW Corner of Connecticut.  Our towns offer an array of small businesses with country charm, boutique luxury and true craftmanship; perfect for all your gift giving needs this year!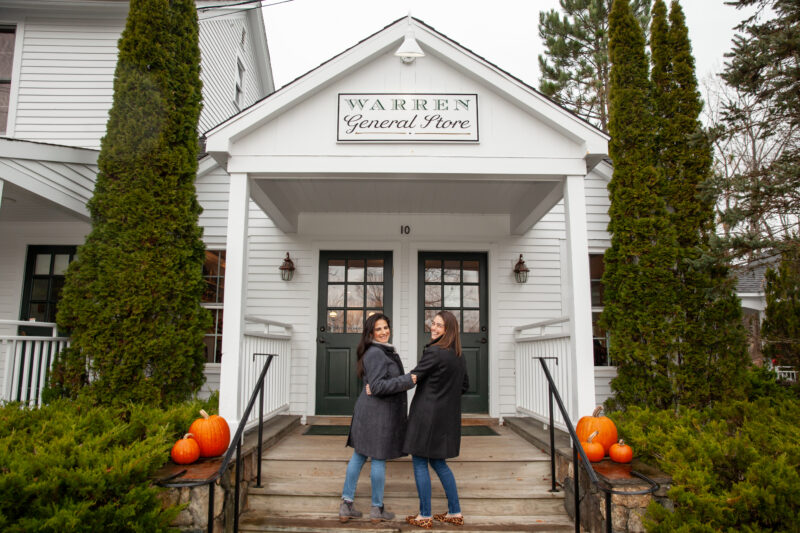 Moving from the city to the country brought on tons of culture shock for me.  It was mainly around not having the convenience of getting good food fast but Warren General changed all that for me!  Walking into The Warren General Store feels like you are immediately welcomed into owner, John Farveau's home.  This place is more than your average small town general store, with beautifully designed cases of freshly baked goods, gourmet treats and  incredible side dishes all curated & cooked by John himself.  John has also incorporated that hometown feel into his menu; with each sandwich's name a homage to the blissful town of Warren, CT.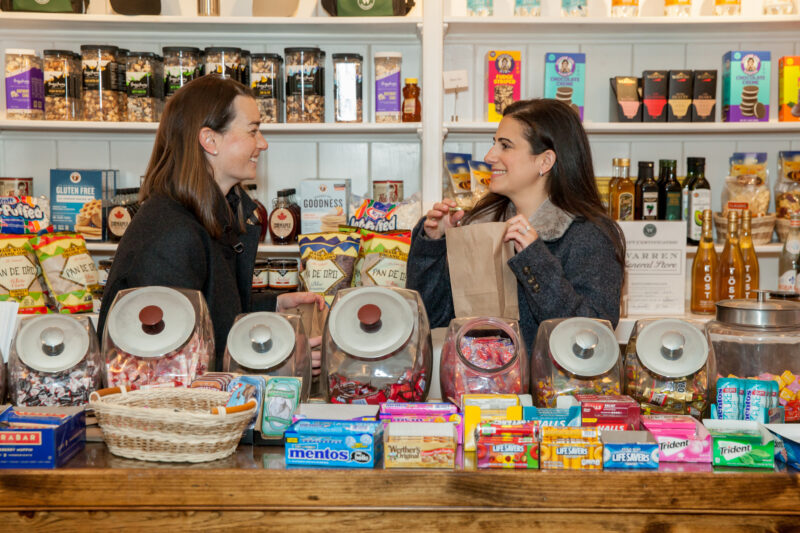 Claire and I indulged in the delicious candy bar and shopped the walls for stocking stuffers. The Warren General Store is the perfect place to grab a few gifts for the hostess with the mostess or to wow your own guests with a delicious feast.  Another incredible part of the Warren General is their AMAZING seasonal catering menu including everything you will need for the perfect dinner party.  Catering menu and requests found Here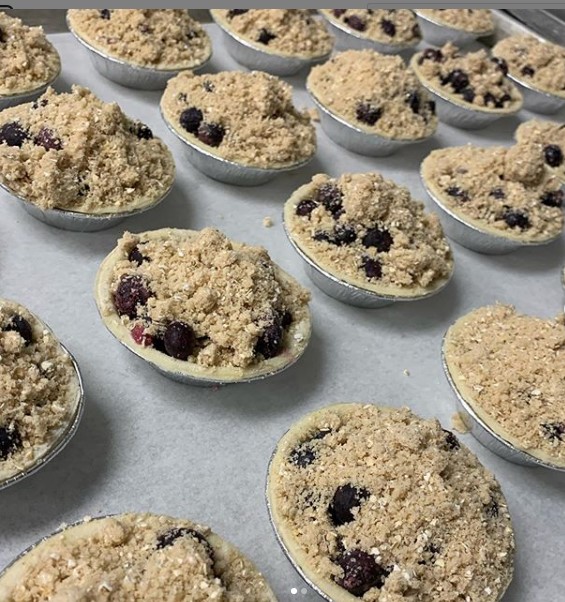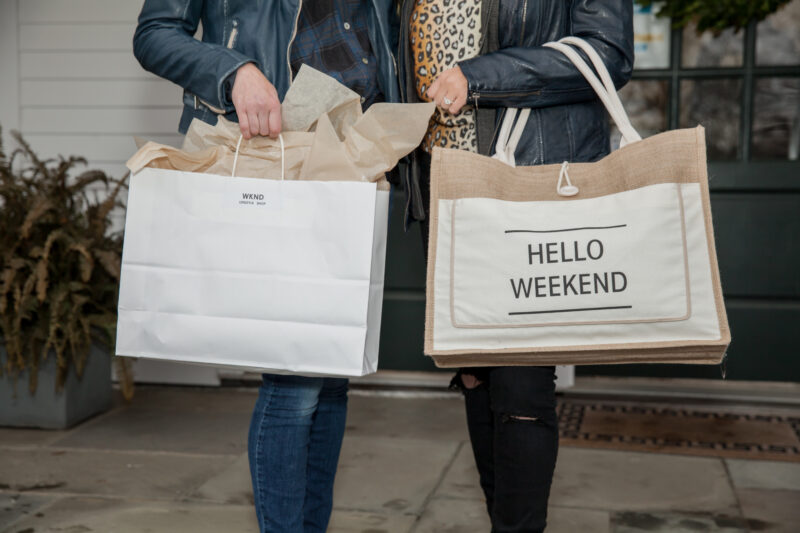 Directly next to the General store is The WKND; the perfect combination of casual country meets city chic.   A much needed place to shop and feel on trend, this boutique offers stylish cashmere sweaters, stunning accessories like trendy faux furs and gifts for the home – there is something here for EVERYONE on your list, even the little ones!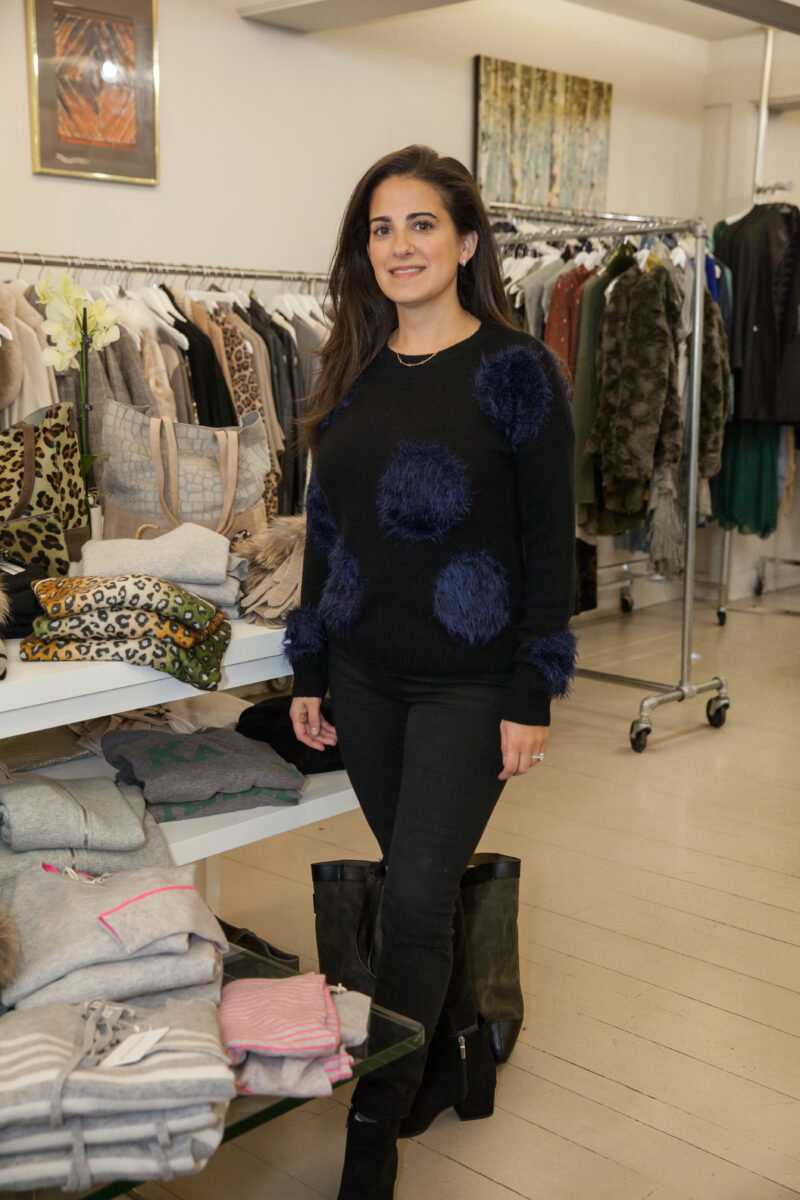 The city girl in me still loves to get dressed up for a night on the town.  The owner, David knows fashion and was extremely helpful in putting together unique outfits that really spoke to each of our personalities. We both fell in love with the winter jackets, cozy cashmere and beautiful collection of dresses.  David's men's section is full of flannels, sweatshirts and outerwear all of which would be the perfect gifts for all the guys in your life.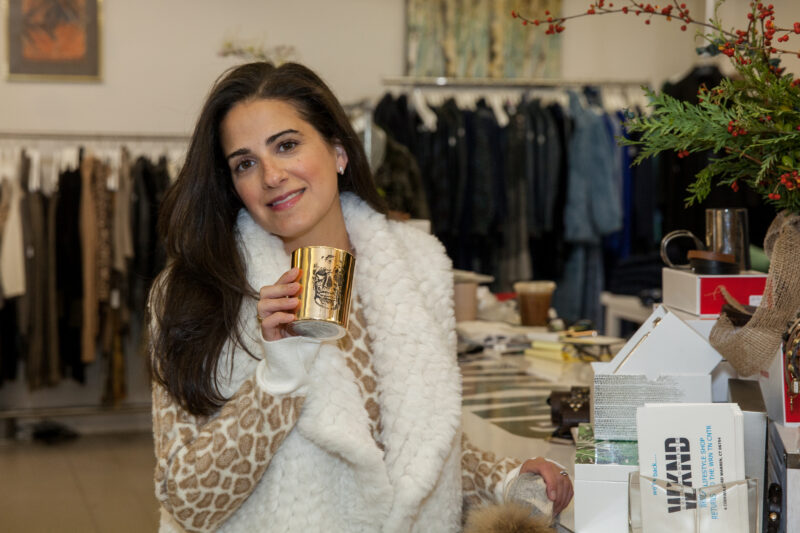 The WKND is a must stop this holiday season to buy the fashionista in your life a little something from the country!  Opened Thursdays through Sundays 11am-5pm; with gift cards available.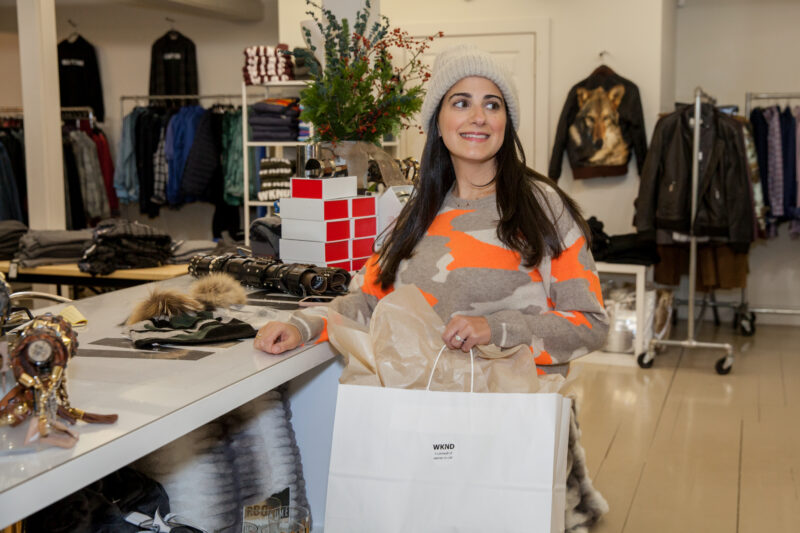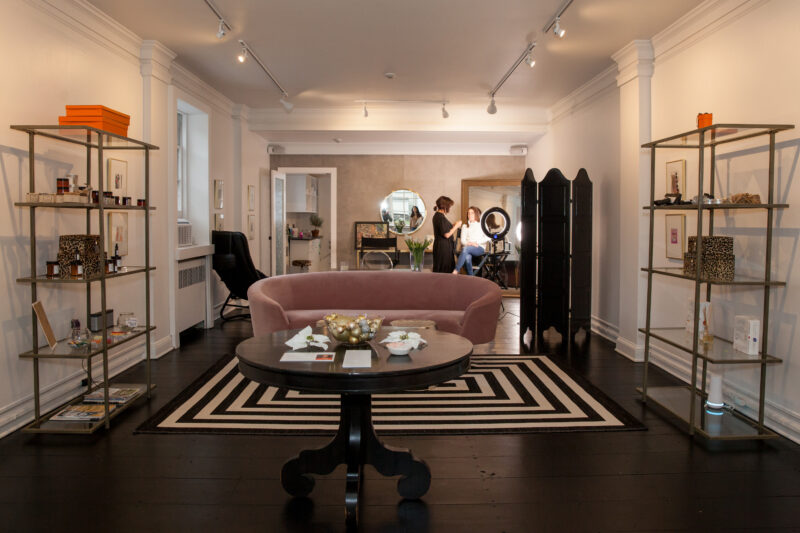 Nestled in the heart of Washington Depot is a chic studio owned and operated by Pilar DeMann, deemed The Eyebrow Queen of Litchfield.  With a new beauty line launching in 2020, Pilar took her passion for helping women look their best and designed a simple routine coined as BLLaC.  BLLaC/blak/ is an acronym and easy reminder for woman to focus on their Brows, Lashes, Lips and Cheeks.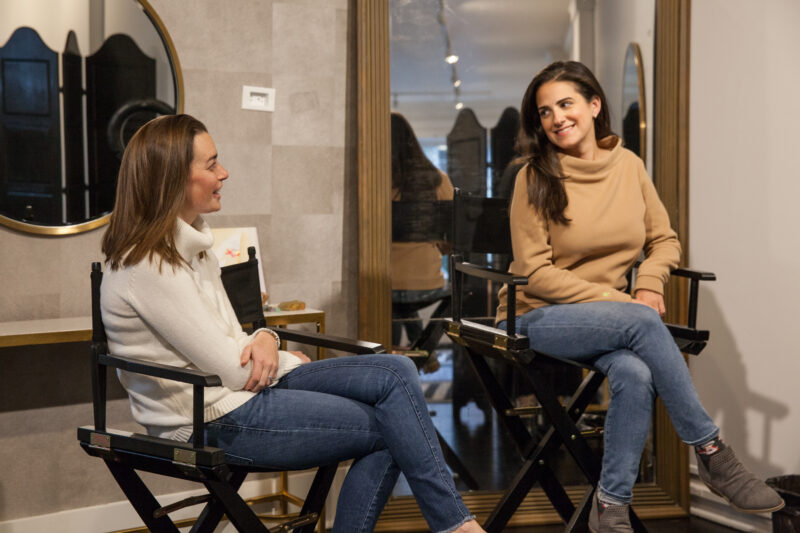 As soon as we walked into Pilar's stunning space, we immediately sunk into her cozy seating area and took it all in.. her environment, her demeanor and her approach is just exquisite. Pilar greeted us with huge hugs and got us right into her chair for a quick eyebrow evaluation and shaping. Armed with her tremendous set of the most FABULOUS glasses and sculpting tools, Pilar is THE woman to trust with your eyebrows.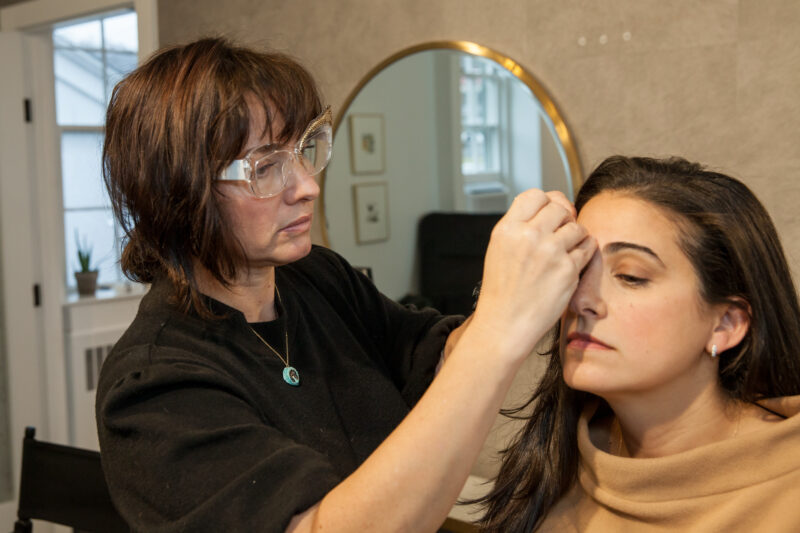 Whether you book as a treat to yourself during the holiday madness or give the gift of pampering, Pilar offers treatments for all beauty routines, experiences and level of eyebrow maintenance.  Services include:
Brow Shaping, and Tinting
Microblading
Lash Tinting
Makeup Services
LightStim LED Light Therapy
Friday, December 13th is the annual  Holiday in the Depot.  All shops will be open until 8pm for the tree lighting, caroling and a visit from Santa.  Pilar Bllac will be celebrating with champagne and must have holiday gifts.   Gift cards and two new products will be available:  3Moons Face & Neck Cream and ADE Body Lotion/ Shea Butter Body Lotion both from California.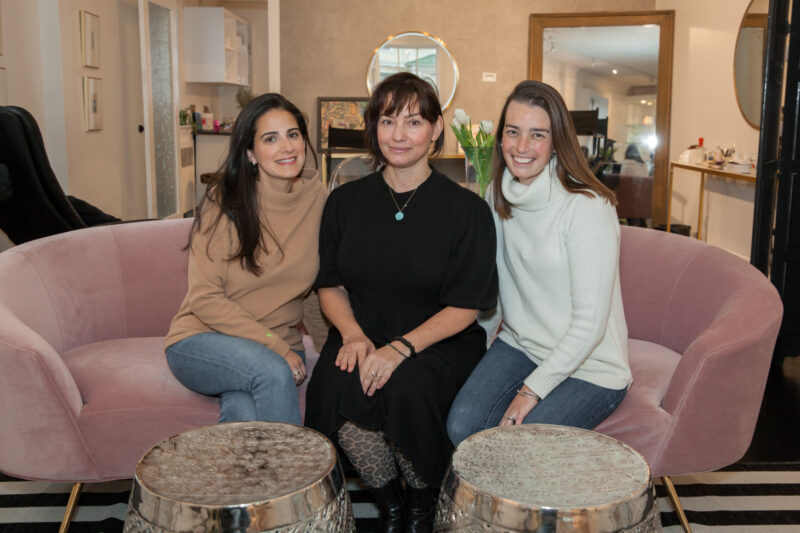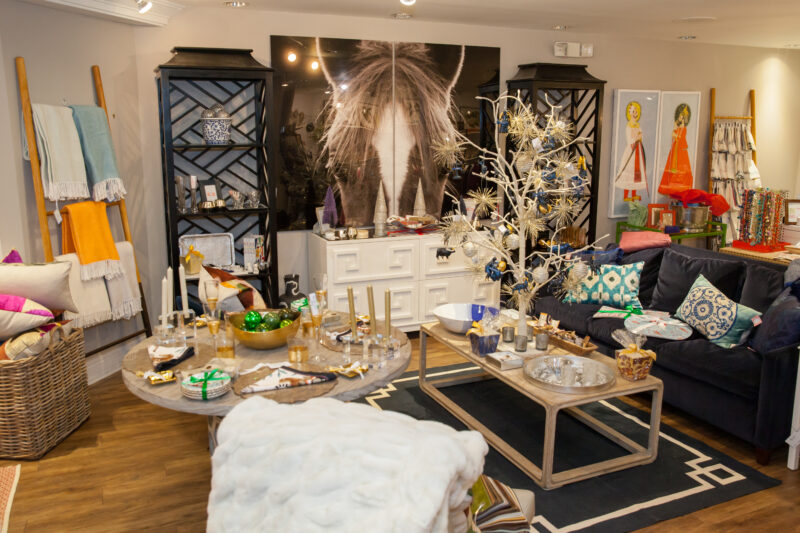 Stepping into Oliphant is like stepping into my dream of home décor meets fashion boutique.  Oliphant is the most delightful store on West Street. Throughout the shop, the vignettes are beautifully decorated for the season; displaying various trees full of unique ornaments, stunning pillows and a perfectly set tablescape ready for holiday entertaining.  Not only is the home décor selection  gorgeous; it's the perfect place to pick up a gift for any home entertainer.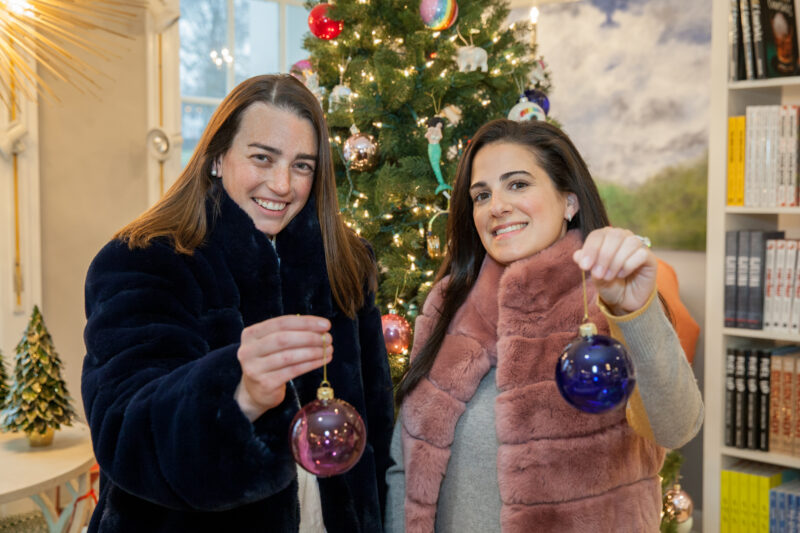 There is also something for the more fashion forward with a gorgeous selection of clothing, outerwear and jewelry.  Oliphant offers a great gift selection for the classic, stylish woman in your life.  Need a baby gift or something sweet under the tree for the littles?  The back section of the store is full of Jellycat stuffed animals, adorable books and the softest Sammy and Nat pajamas.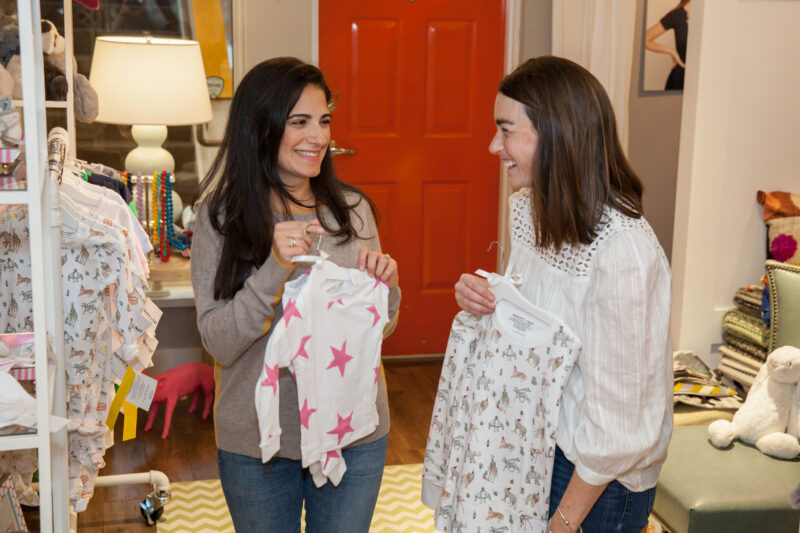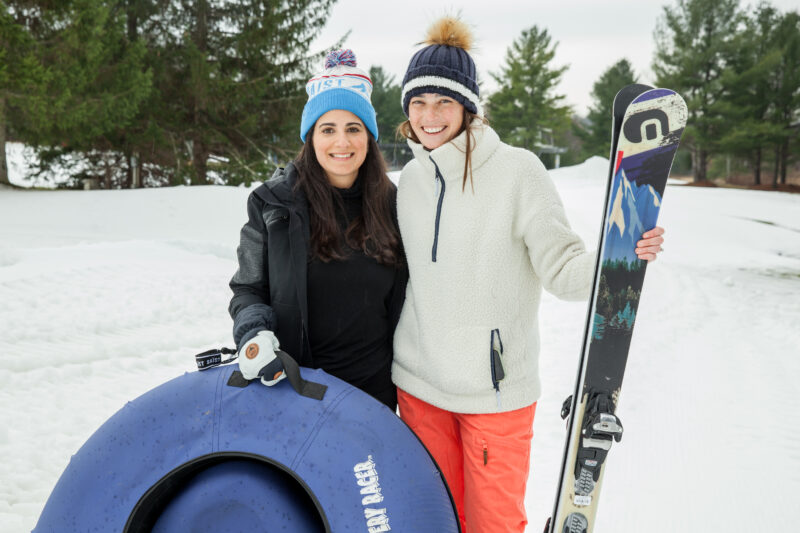 For many locals, Mohawk Mountain is where everyone learns to ski.  It's a place to get outside and enjoy the incredible winter landscape that our own backyard in Litchfield County has to offer.   For a non-skiier like myself it's a place to take in the landscape with a hot chocolate, shop through the retail space and soon GO TUBING!  With trails for all ski levels and a new tubing park, Mohawk is a fantastic outing for the whole family.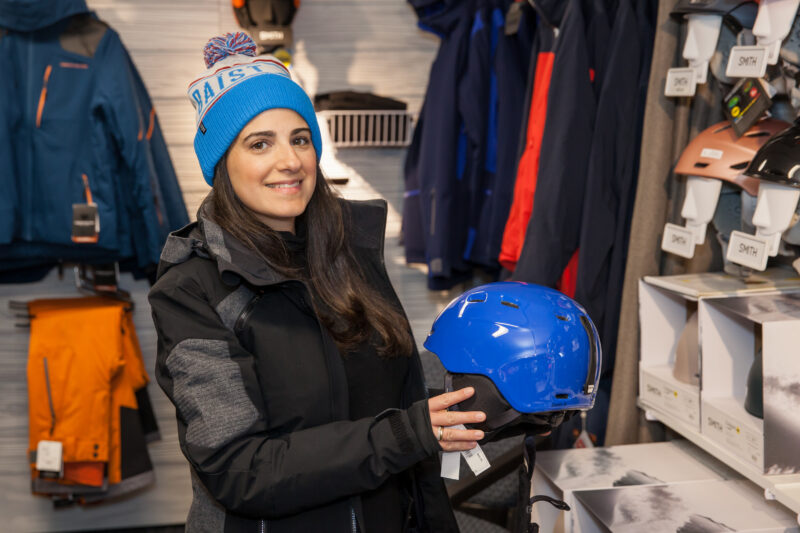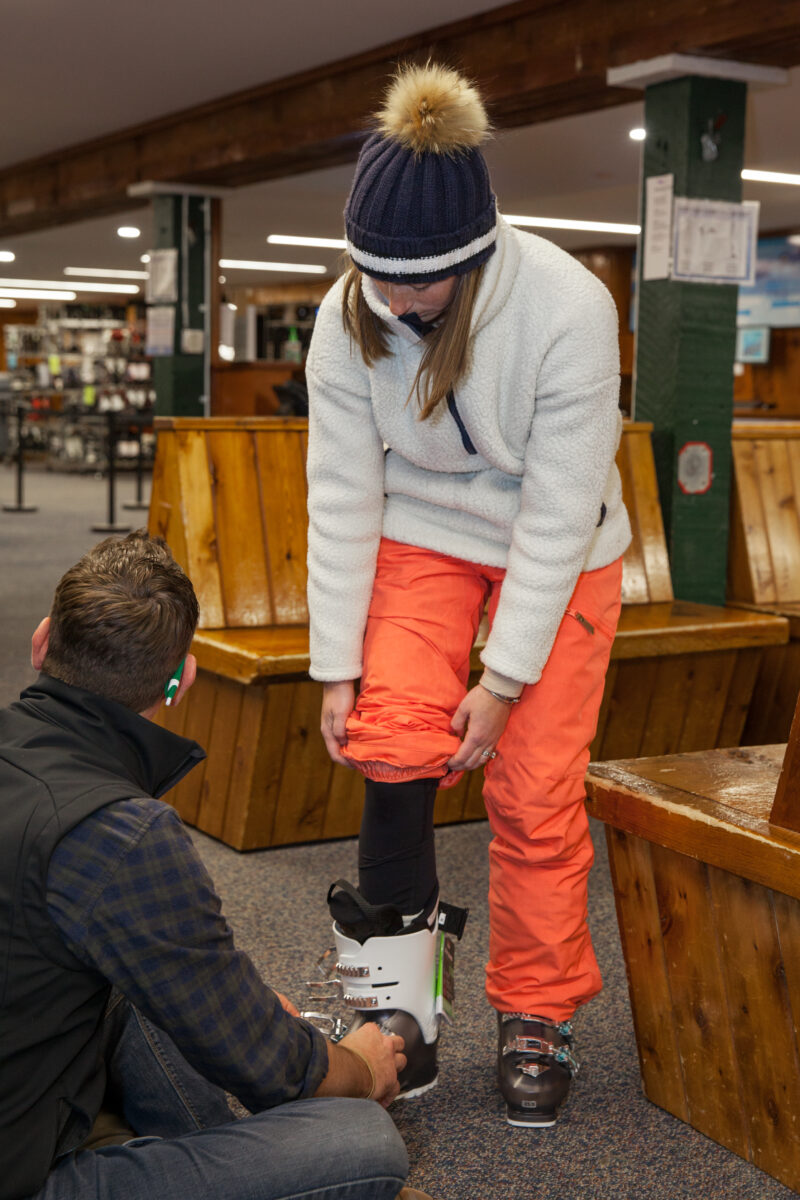 Yes, the rumors are true; the TUBING HILL will be open closer to the New Year.  Giving the gift of lift tickets, a season pass, rentals or lessons to your winter lover; is a way to truly enjoy our community, our landscape and our mountain!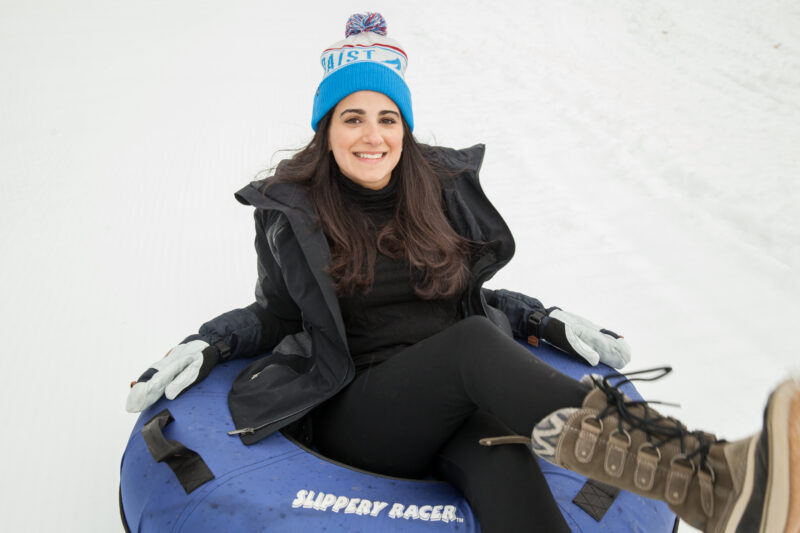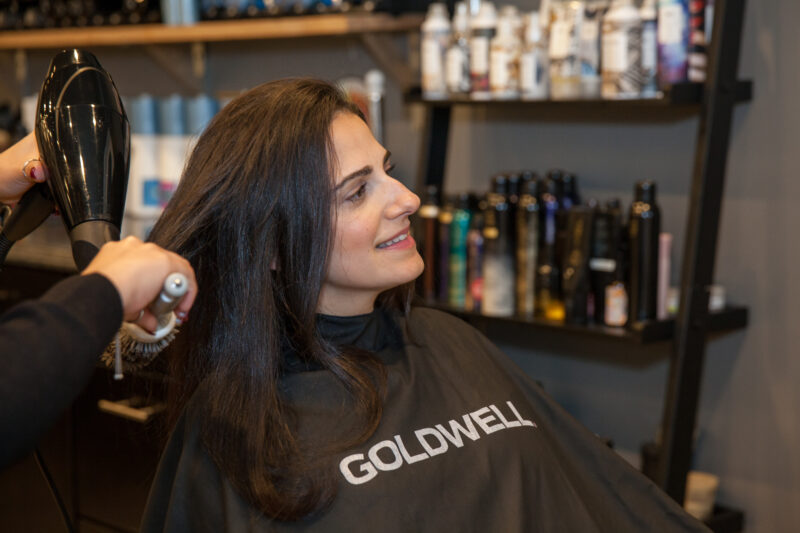 I'm a girl who likes to be pampered and getting my hair blown out is one of my favorite self-care treats.  Finding The Spa at Litchfield Hills was such a relief after moving to the country.  Whether you're stopping in for a pre-holiday party blow out or needing a gift for that special someone; The Spa at Litchfield Hills is sure to be the place to restore and rejuvenate all on your list this holiday season.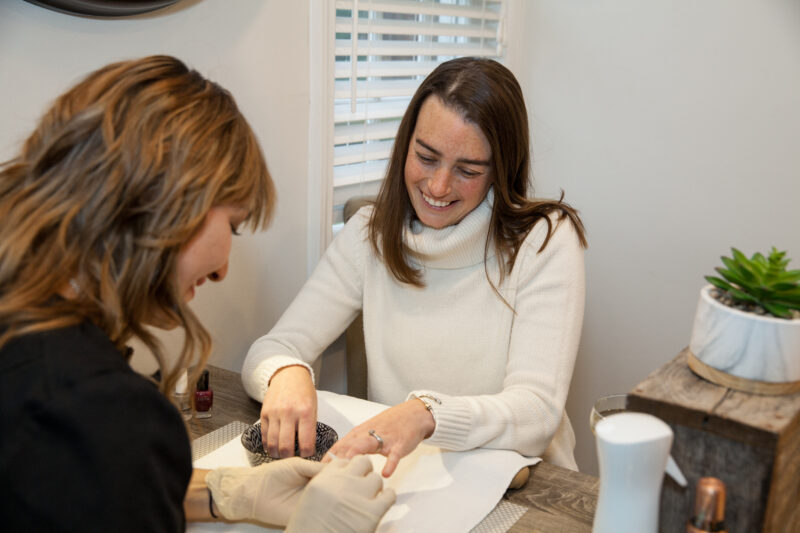 With an extensive menu of spa treatments such as facials, massages, energy therapy sessions and a full service hair & nail salon, giving the gift of relaxation has never been easier. Owner Megan Harpin, has meticulously designed a luxurious product line and delightful boutique.  The Spa has an incredibly knowledgeable and friendly staff and continues to be a destination for out of towners and Litchfield County locals alike.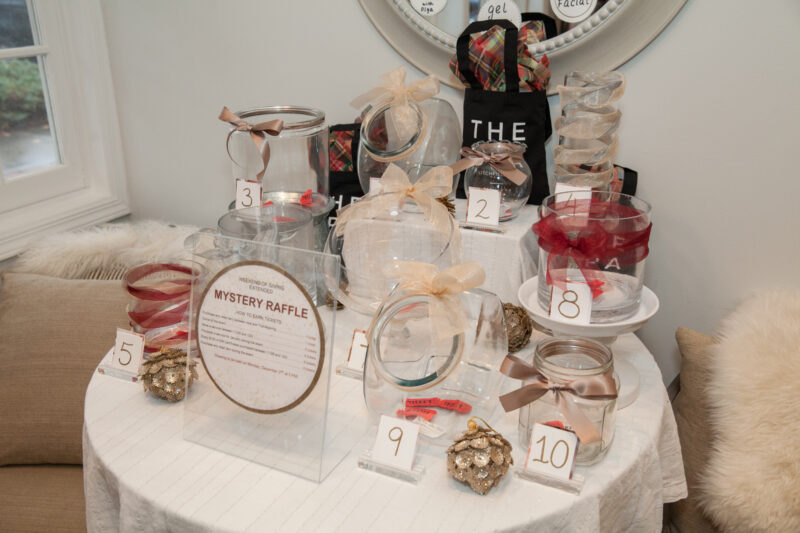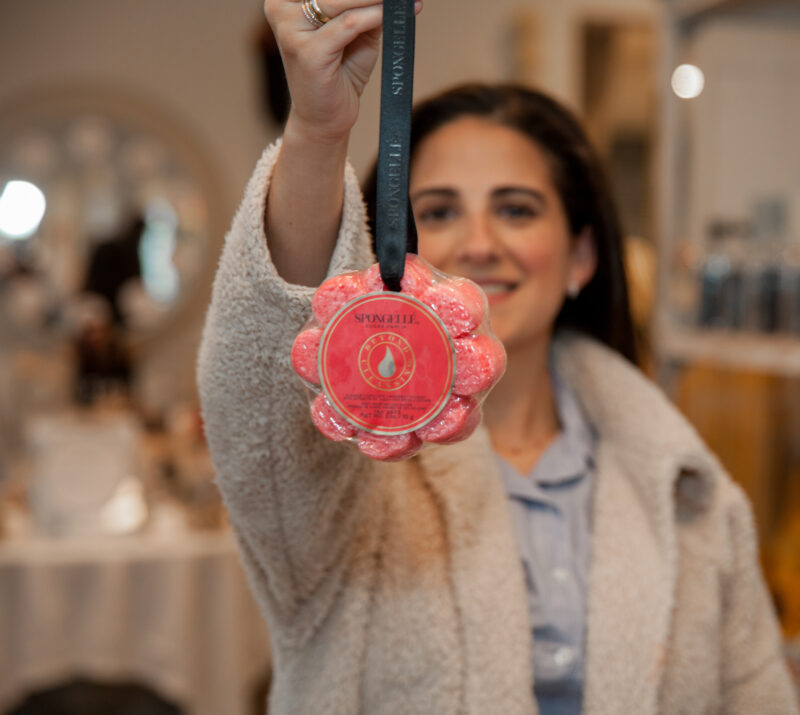 Tis the season to GIVE and EARN! The Weekend of Giving is here; From Black Friday through Cyber Monday, there is no better time to stock up on Spa gift certificates for those you love who could use a little pampering and score some treatments for yourself while you're at it! GIVE $100-GET $10, GIVE $250- GET $40, GIVE $500-GET $100 GIVE $1,000-GET $250!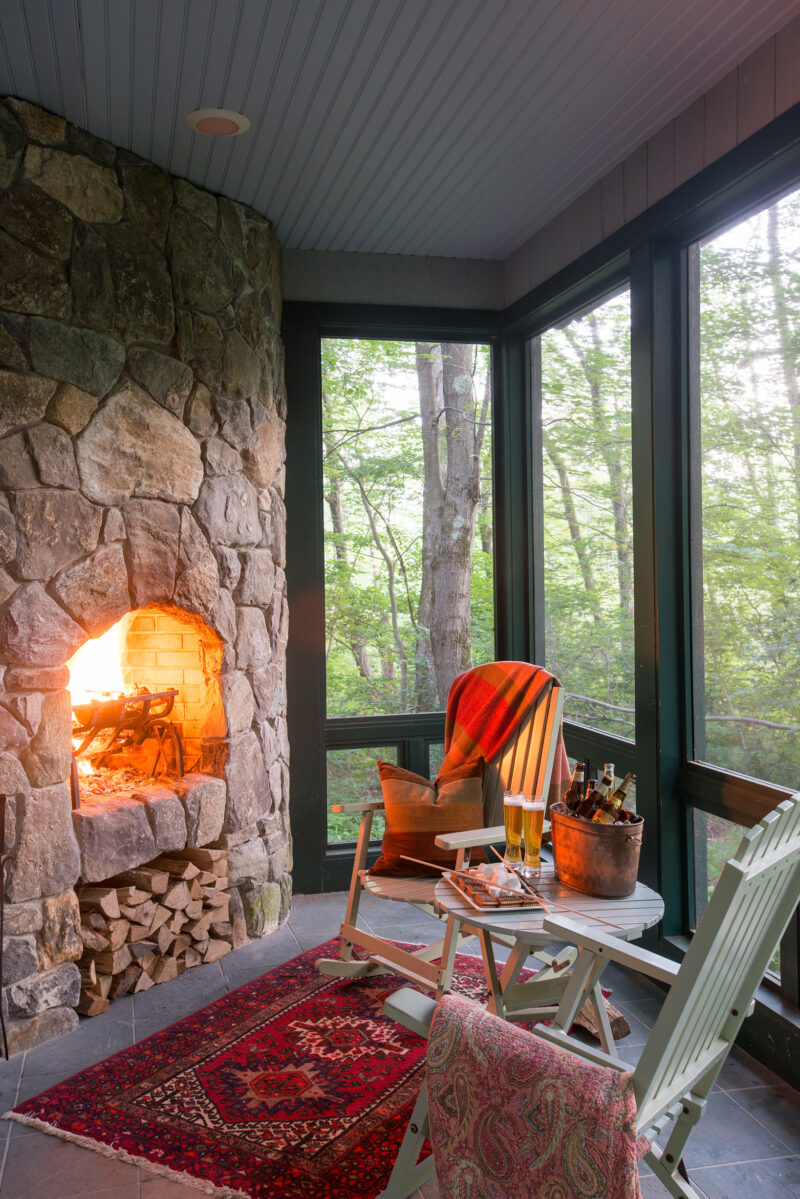 I have always been one who loves a good staycation and the Winvian Farm is the perfect place to unplug, unwind and enjoy the most exquisite country experience.  With 19 unique lodging options, a five star restaurant and a spa overflowing with luxurious treatments – The Winvian is a gem in our own backyard.  Each of the accommodations are based on a specific theme- from Greenhouse to Industry- making your stay at The Winvian truly a one of a kind experience that allows you to enjoy the simple pleasures of the country.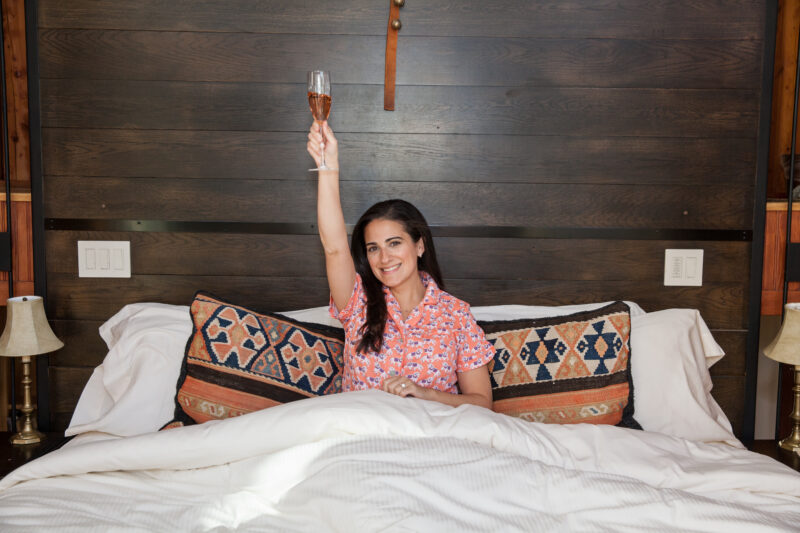 During our visit we got to explore the Stable Cottage, a  rustic modern cabin entirely designed around horses.  Complete with saddles and sleigh bells, no detail was spared in this three story retreat with the most luxurious multi-room bathroom.  What makes The Winvian additionally special is that this luxury boutique resort also provides family friendly weekends geared around school holidays and breaks. How dreamy would it be to spend a family staycation here!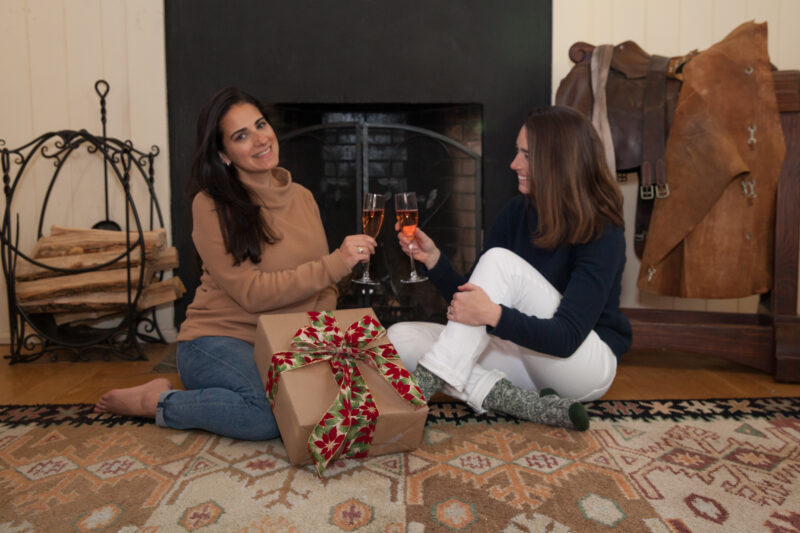 This holiday season, plan your stay ahead!  Call between Friday, November 29th, and Saturday, November 30th between the hours of 9am and 9pm EST to purchase a certificate and the Winvian will add 20% more in value for you to use throughout the resort such as a romantic farm-to-table dinner, an afternoon of pampering at the restorative spa…and so much more.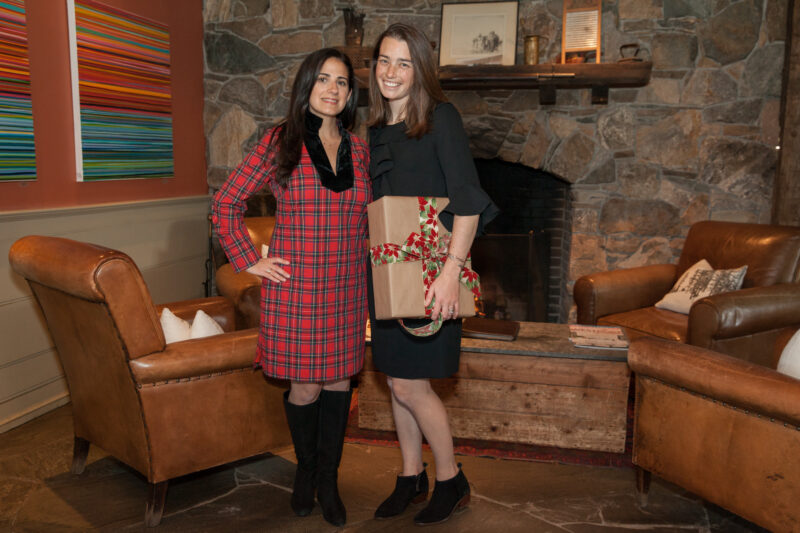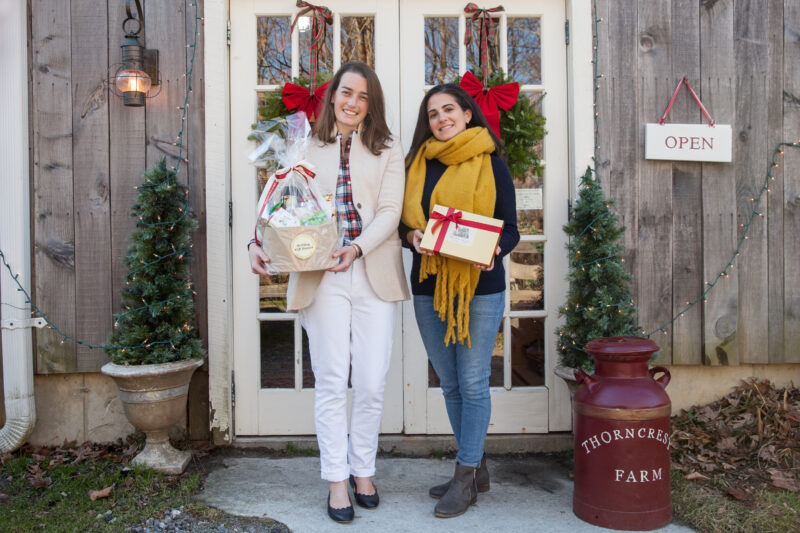 One of the most special things about our area is that we have the opportunity to show our children first hand a farm to table experience.  Thorncrest Milk House Chocolates is not your typical Litchfield County farm.  The sweet and happy cows inhabiting this stunning, strategically zen barn are responsible for making the most delicious, small batch artisanal chocolate, milk and yogurt.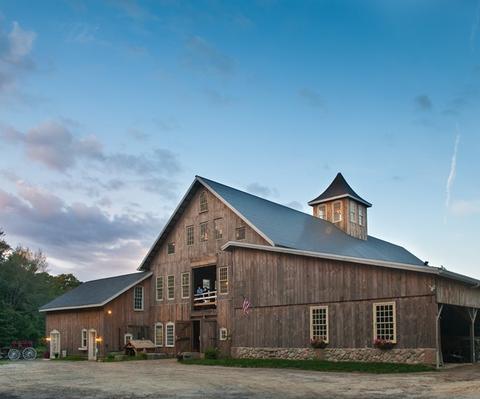 Owners Clint and Kimberly Thorn take pride in providing their cows with a stress-free living environment because happy cows, make happy milk & happy milk makes dang good chocolate. Each of their cows tell a story and is tied to a specific chocolate in the adjoining storefront.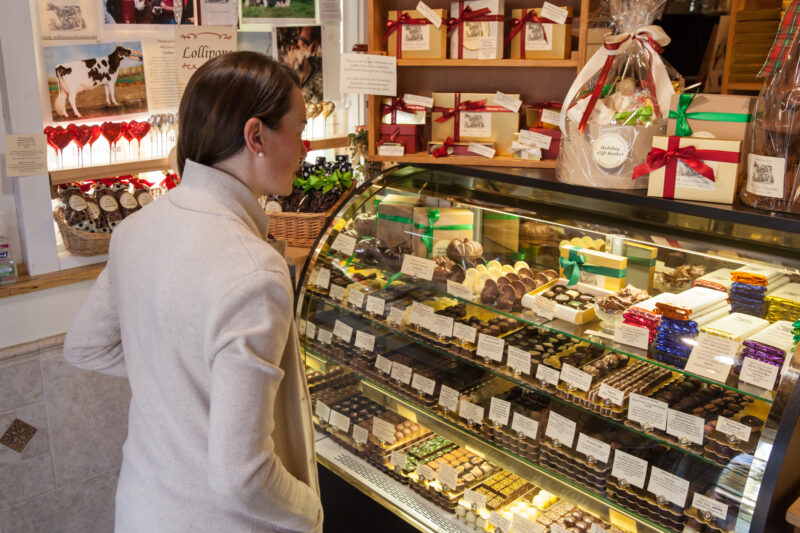 Kimberly handcrafts each of the chocolates daily and creates her exquisite seasonal menus based on the availability of herbs and fruits; all of which can alter the flavor of the milk. My personal favorites this Christmas season are "Daydream's" Buttery Caramel", Dark Chocolate Peppermint Pillows and Mr Ives Mints .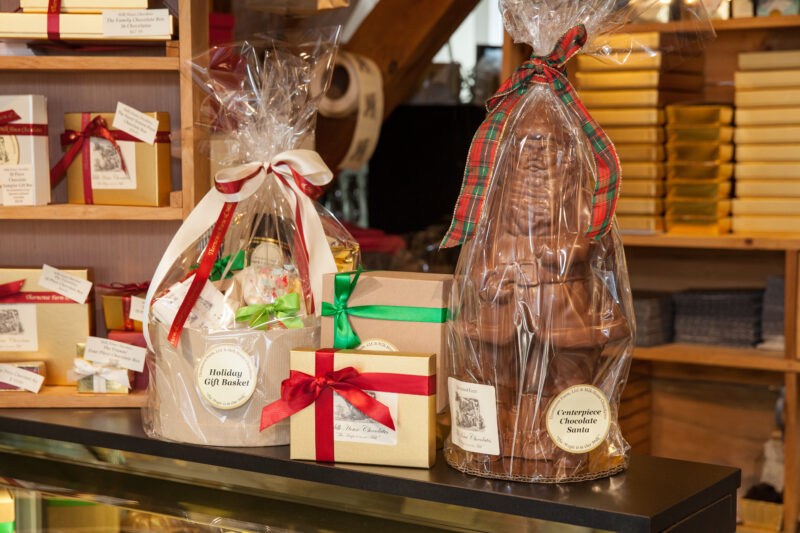 Boxed sets, chocolate Santas and gift baskets are available both in store and online; coming in variety of sizes.  With Thorncrest being a tour stop for all of my weekend visitors; family and friends get excited knowing this sweet holiday gift is coming.
Thorncrest is open normally Wednesday through Sunday 10am-5pm (with additional holiday hours).  Offering barn tours to meet the cows every Thursday through Sunday from 10:00-3:00, bring the whole family